For an matrix , the determinant of denotes the magnification of the volume of -dimensional parallelopiped.
More formally, the following are the determinants of and matrices.

If A=(a1​,a2​) is a 2×2 matrix, detA means the transformed area from the unit area. If A=(a1​,a2​,a3​) is a 3×3 matrix, detA means the transformed volume form the unit volume.
For the arbitrary column vector of , adding to another column vector does not change . For example, for . Consider as a deck, then its volume is not changed although it is pushed to some directions.

The determinant of an upper triangular matrix is the product of all the diagonal elements of .

For and , . Moreover, for an arbitrary vector .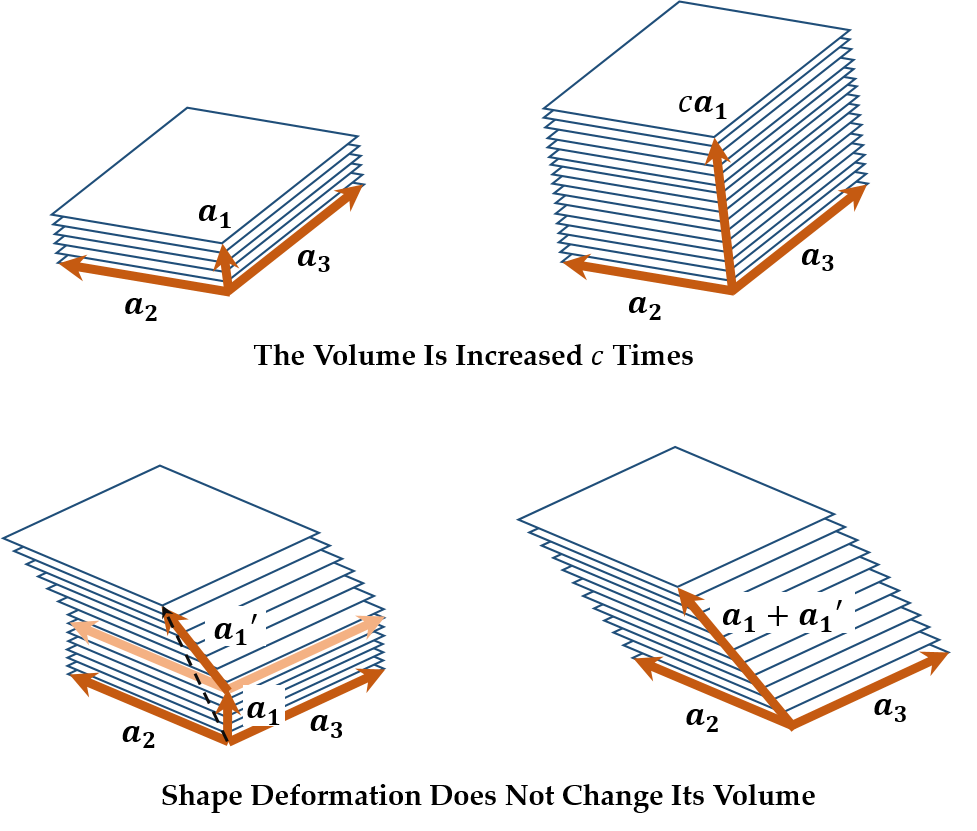 Reference
[1] Hiraoka Kazuyuki, Hori Gen, Programming No Tame No Senkei Daisu, Ohmsha.